CYBER WEEK SALE
EXCLUSIVE OFFER ON PLAYER PACK
300K+ Golfers Choose Us

Over Any other Brand
Over 2,000+ 5 Star Reviews
M
Mark10/23/2023
This thing is amazing!! Yardage is correct and the sound is better than any other portable speaker that I own. Battery life is good for at least 2 full rounds.
J
John10/8/2022
Amazing product extremely high-quality highly recommend.
R
Ralph2/28/2023
This is the best deal out there! I am so impressed with the range finder. It has been a lifesaver and very accurate. I also get to enjoy a little bit of music with the speaker. I've been asked to give up my divot tool and ball marker, but I said no way, it's classy.
K
Kyle8/27/2022
Got the S3 and the speaker. Incredible product. Much better than my old bushnell at half the cost.
B
Brent10/14/2023
Worked amazing. Didn't have to pull out a rangefinder at all, speaker quality is amazing and love being able to keep score
J
Jermey10/11/2022
The fact this is under $400 is insane! This is a no brainer deal. Got mine fast.
SHOW ALL REVIEWS
AS SEEN IN
INTRODUCING
GPS MAGNETIC GOLF SPEAKER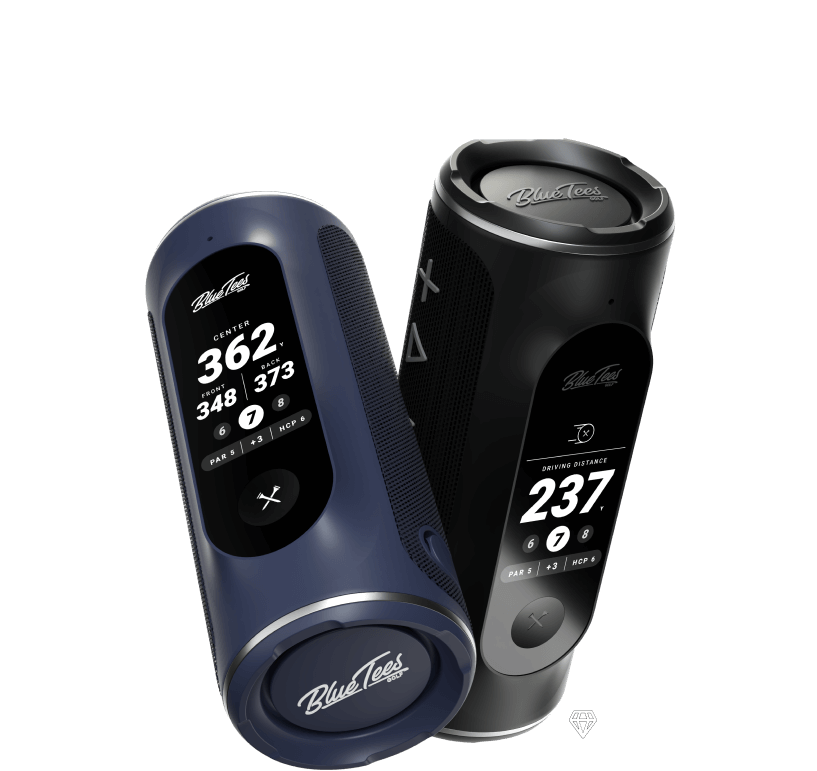 *Value includes the first year of Premium Access, a $50 value, FREE - orig. $49.99

In a world where precision is paramount and accuracy is everything, only the best can rise to the top. Welcome to the future of golf. Meet Player+, a revolutionary GPS Touch Screen Golf Speaker powered by the Blue Tees Game App. A powerful speaker unlike anything you've seen before, get access to over 40,000 courses at your fingertips with an out-of-this-world sound experience.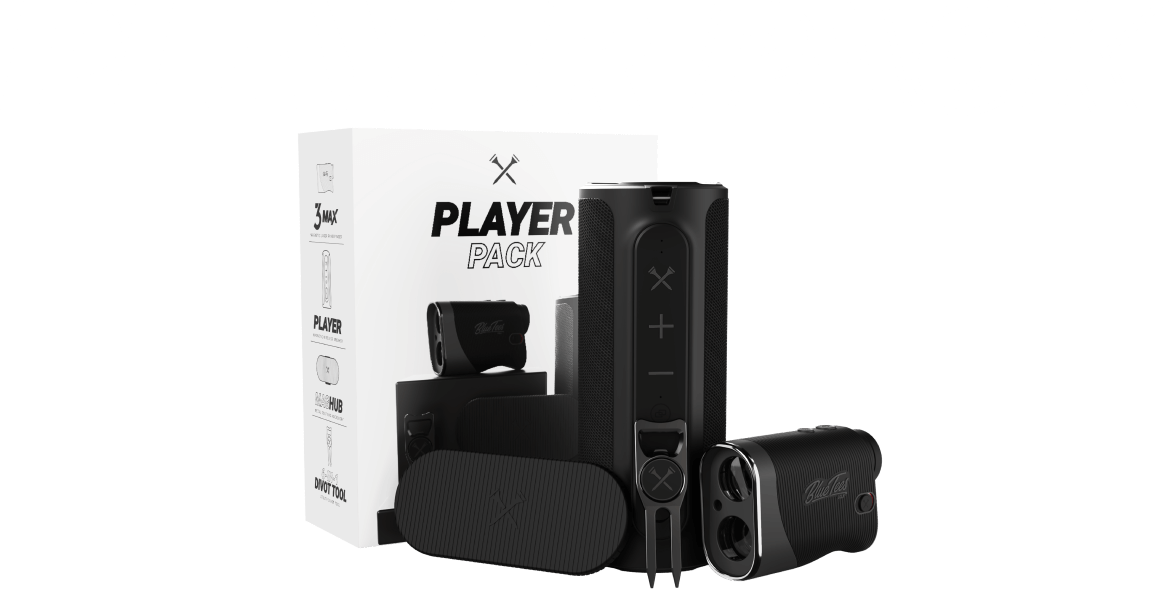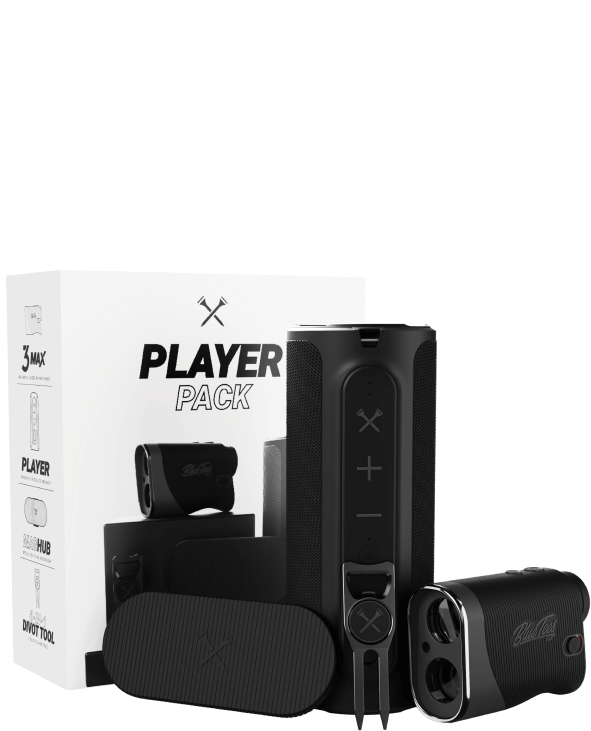 Introducing The Player Pack. We priced this the Player Pack to make your purchase decision easy. Compared to the Bushnell V5 shift, the Player Pack offers 2022 Golf Editor's Choice Rangefinder (Series 3 Max), top rated golf speaker (The Player), our latest MagHub and 6-In-1 Divot Tool. It's time to Play Different with Blue Tees Golf.
*Value includes the first year of Premium Access, a $50 value, FREE - orig. $49.99

The Ringer Smart Magnetic GPS handheld was designed and engineered for the modern golfer. It comes equipped with over 40k preloaded courses, touch screen glass display, built-in magnet, and companion app engineered to elevate your round.
2022-23 GOLF EDITOR'S CHOICE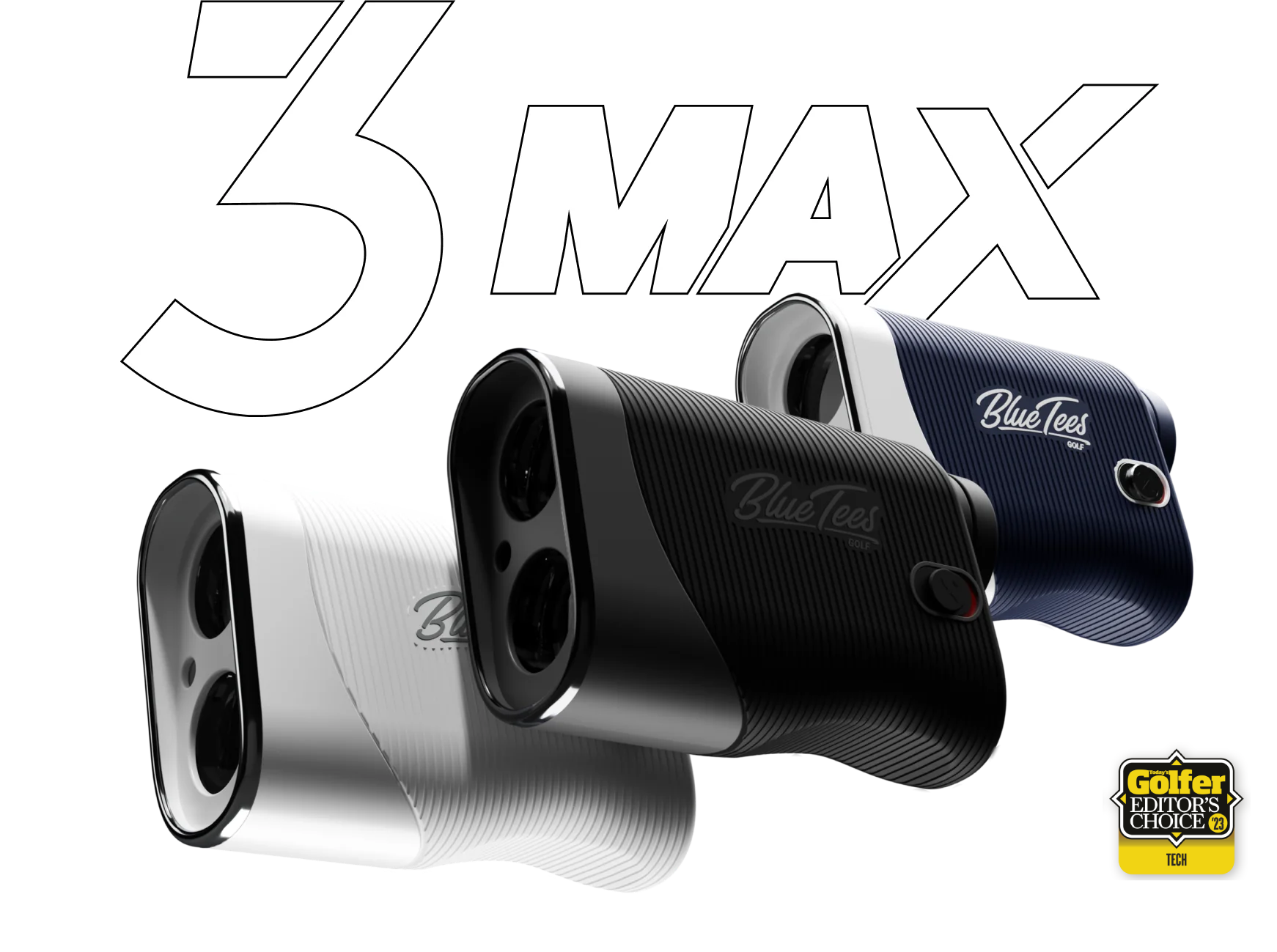 The Series 3 Max is our most advanced rangefinder yet, with next generation technology and cutting-edge modern design. Series 3 has been designed for those who want to defy the limits of the course.