Golfing in the middle of the Indian Ocean
Mauritius has carved out some of the world's most spectacular golf courses taking advantage of its blessed natural scenery. It is a spectacle everywhere you look around the island. Beautiful blue skies blowing wind, turquoise lagoons, emerald blue waters lapping the beach and courses surrounded by rocky mountains make it a little gem of a place that flies under the radar. The weather is reliably amazing with the sun filtering through the swaying palms and casting long, dancing shadows on the manicured fairways. This tiny dot of a tropical island, quite literally in the middle of the Indian Ocean, with its picture-perfect golf courses, is complete bliss. Whether you're a beginner or a pro, it has got some terrific golf courses to offer.
All golf courses here are nestled in the heart of breathtakingly lush nature. Take, for example, the Peter Matkovich-designed Heritage Golf Club in Bel Ombre, located in the southern part is set on an idyllic piece of land between rolling mountains and the ocean with vistas from every green and tee. Designed by Rodney Wright, the Tamarina Golf Course combines technical challenges with sweeping views over the stunning Rempart Mountain and the sumptuous scenery of the African savannah.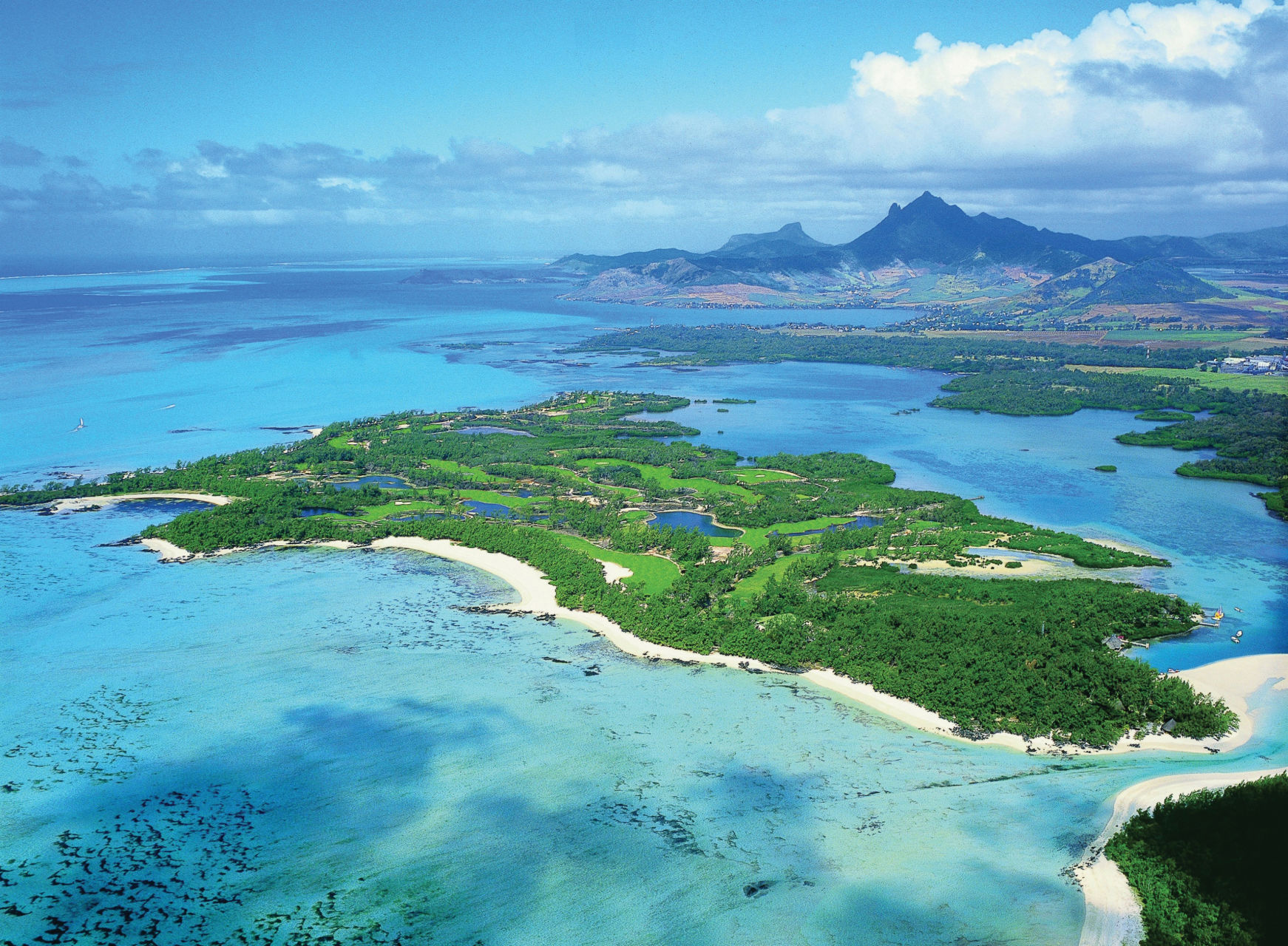 Another must-experience course is the Ile Aux Cerfs Golf Club which is reachable only by a special boat shuttle or by a swift helicopter jaunt. Its German designer, ex-player Bernhard Langer said he wanted to create a golfing experience that truly arouses all the senses and incorporated the undulating topography with volcanic rock outcrops, lakes and gullies. Anahita Golf Club has a course each by Langer and Ernie Els. Mont Choisy le Golf has a mountainous landscape, while its fairways are lined by vibrant flowering trees and even sugarcane fields. Envisioned by Peter Matkovich who has designed 3 courses in the country, Mont Choisy is a championship golf course which will have golfers of all skill levels ache to come back for more. At this point, you have to ask, is it Mauritius or More-itius?
Some of the world's most recognised designers have left their mark on Mauritius with their passion projects coming to life here. And it is no wonder that the courses, made with love and blessed by natural bounty find themselves on the world's Top-100 list. Mauritius doesn't have a rich golfing heritage and perhaps that's why despite all the natural beauty going for it, it is an underestimated golfing venue. However, it still boasted of a course from as early as the mid-1800s. The Mauritius Gymkhana Club is the fourth oldest course in the world and was founded between 1834 and 1844 for British Officers serving at the scenic outpost.

This stunning island nation is home to some truly unforgettable championship-level golf courses you'll land eyes on. Any golfer lover should seriously consider this tropical paradise for their next golf trip, i.e. if you haven't already. And if you are going, don't forget your gear. Especially your trusted Blue Tees Golf Series 3 Max Laser Rangefinder to help you with your course management on a new course and card a score that you'll be proud of.
Course management with Claire #blueteesgolf #series3max pic.twitter.com/241T64nMtl

— Blue Tees Golf (@blue_tees_golf) June 15, 2022
Important: All of Blue Tees' products come with a 60-day money-back satisfaction guarantee and a 2-year manufacturer warranty too, so your investment comes with some significant peace of mind and a significant reduction in your golf handicap.
---